Enjoy That You Are Wiser
Gavest thou the goodly wings unto the peacocks? or wings and feathers unto the ostrich?
Job 39:13 was one of the many questions the Lord had for Job when it came to helping him to understand that regardless of what the world thought, God's creation, design and planning was His and His alone. He didn't need Job's help in the beginning and He didn't need it now.
As I read and thought about the magnificence of the peacock this morning and I surveyed my marker and colored pencil collection I was in awe once again at how very much thought God put into the earth and all that's around us.  And as I considered Job's "friends" and the arrogance of the fourth and final man, Elihu; who in his youth thought he could "teach Job a thing or two," it brought to mind the arrogance of today's modern and liberal thinking lot who think they too can tell God's people a thing or two.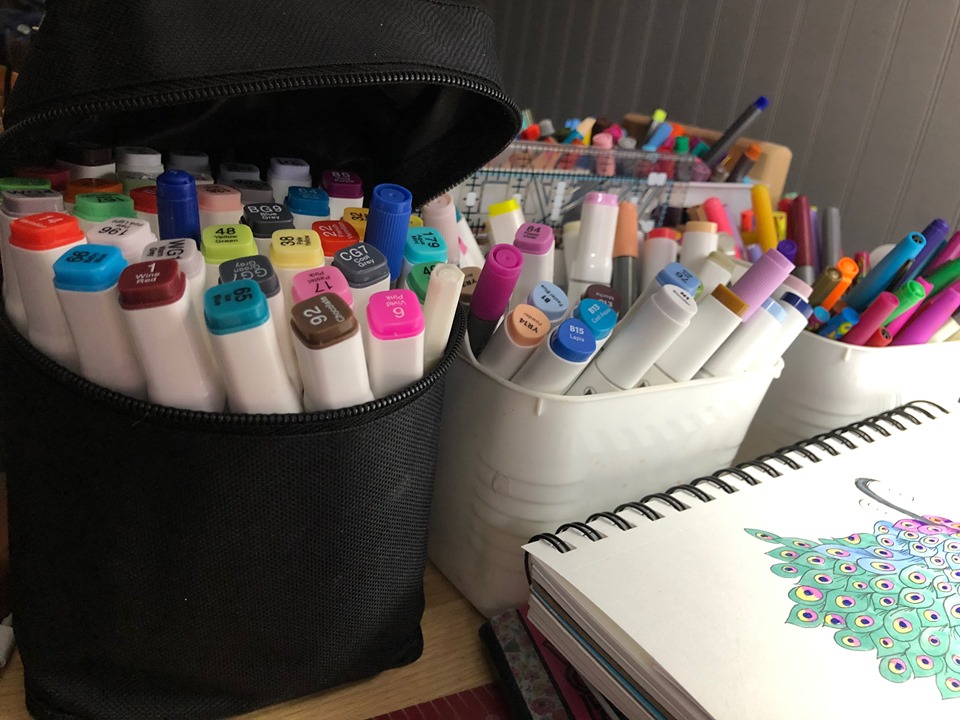 I want to ask them. Where were you when God gave the feathers to a peacock?
How can a person of any intelligence whatsoever look at creation and not see God? How can you look at the fabric of men inside and out and not see how God's hand created them. An explosion? Give me a break. How does an explosion create love and how does it speak to the soul the way the Holy Spirit does.
The problem is, they don't know God and they have no desire to. Because it would take them out of control. Which is so funny, because they're not in control!
So this brief yet very deep and pondering thought is what I'll leave you and I both with today. We will no more understand what God's doing behind the scenes in our lives than we'll understand how He put those "goodly wings" on the peacock.
But we can be rest assured of one thing. It will be beautiful. And the world will still be filled with idiots who think they know more than God.
Pray for them. And enjoy the fact that you are wiser.