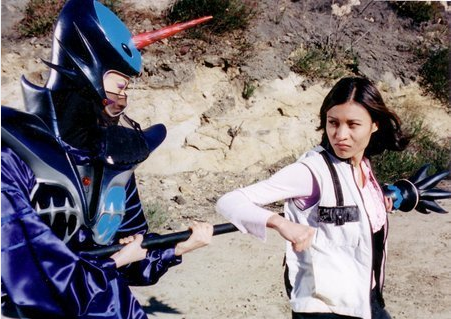 Modesty isn't about hiding ourselves, it's about revealing our dignity. – Jessica Rey
1st Timothy 2:9a ~  In like manner also, that women adorn themselves in modest apparel.
I still haven't gotten past the shock factor with America. Any given day of the week I tune into Facebook and watch young women (and sometimes old women) posting pictures in provocative poses that look like they're auditioning for a page in an unnamed magazine with bunny ears. I'm less shocked by the girls, who are young and are merely imitating what they've witnessed as acceptable, than I am by the Mom's who encourage it and repost the pictures.
Good night a mighty!
But… you say… Shari….. You're old; a fuddy duddy of the faith. What could you possibly know about it? Well for the record, yesterday I was sixteen (at least in my mind) It was actually 1978. A time when we had just come out of the sexual revolution of the 60's, society had changed and so had the social norms, and not for the better. Women had come into their own and were rebelling on every front. Praise God, I was raised by a Mother who stood by godly principles. Even when I did not I stood in awe of her love and dedication to my father and our family. She's first class all the way. (Did you catch the part where "I did not"?)
I haven't always been a fuddy duddy of the faith. I was willly nilly of the world at one point! I'd fly whatever direction the popular wind blew. I bought the lies of the media that northern and southern exposure were cool. And women wearing clothes that they grew out of two years ago were stylish. Although I didn't ever get comfortable with it. There was always something in my upbringing that kept signally my brain saying, "that ain't right." But I'd rebel against my own brain! And then I had daughters… Woah! I now needed to rethink that theory. I didn't want men ogling my children, nor did I want them acting like strippers which is what I see on Facebook.
Can I get a witness?
What got me on this roll this morning was a video posted by **Jessica Rey. A beautiful young woman who was the white Power Ranger for several years for those who were fans. She has a modest swimsuit line (unfortunately the price isn't modest) but the swimsuit line didn't intrigue me as much as her video. This beautiful, popular, Hollywood young lady is a wonderful rare example to set before daughters and Moms on why the sexual revolution didn't do us any favors. Her message is spot on about the reality of provocative dressing.
But it's not just about the provocative dressing but also about the provocative thinking. When I see a twelve year old girl posting a pictures where her body is exposed via short shorts and string tops, her eyes are drawn in a manner of seduction, her lips are perched like Marilyn Monroe on a movie poster I want to shout, "Why would you want that, she died hours after it being reported that she said in a violent argument that she felt she had been 'passed around like a piece of meat.'
Marilyn died six days before I was born. We idolize her images and portray her as Hollywood at its best when she was truly its worst. She was an abused woman, who's beauty was seen as a commodity to be sold on the market.
Mothers, take your baby's off the market. Teach them to value their bodies and savor their youth. Let them be children. The world lies…
The Video Link **
http://www.godvine.com/The-Godly-Truth-About-Bikinis-You-ll-Think-Twice-About-Bikinis-3509.html#.UckZ9HUM_qg.facebook