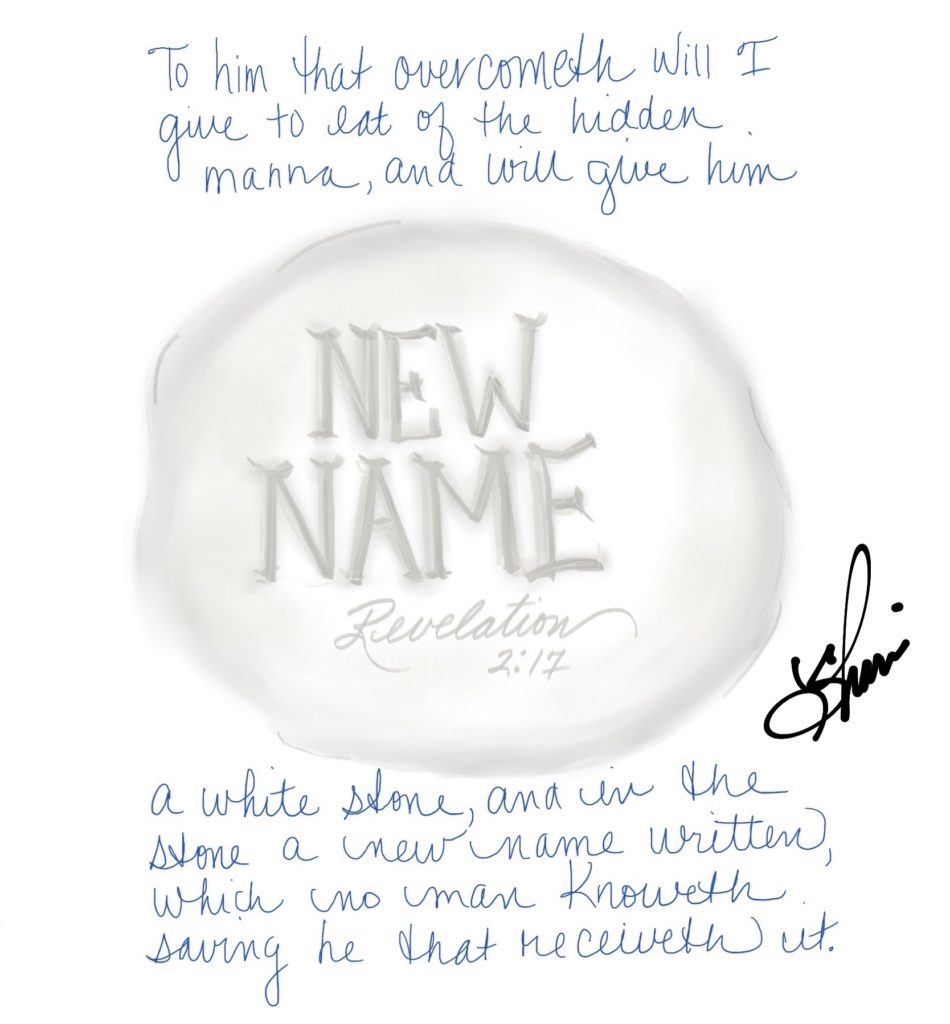 Revelation 2:12-17
[12] And to the angel l of the church in Pergamos write; These things saith he which hath the sharp sword with two edges; [13] I know thy works, and where thou dwellest, even where Satan's seat is : and thou holdest fast my name, and hast not denied my faith, even in those days wherein Antipas was my faithful martyr, who was slain among you, where Satan dwelleth. [14] But I have a few things against thee, because thou hast there them that hold the doctrine of Balaam, who taught Balac to cast a stumblingblock before the children of Israel, to eat things sacrificed unto idols, and to commit fornication. [15] So hast thou also them that hold the doctrine of the Nicolaitans, which thing I hate. [16] Repent; or else I will come unto thee quickly, and will fight against them with the sword of my mouth. [17] He that hath an ear, let him hear what the Spirit saith unto the churches; To him that overcometh will I give to eat of the hidden manna, and will give him a white stone, and in the stone a new name written, which no man knoweth saving he that receiveth it. …
In this day and age there are plenty of issues in the church. But one of the most nauseating is the "compromising" church. Those who ride the fence on any major political issue and those who look the other way when folks in the church are boldly living in sin without regard for the Lord and how it reflects on Him.

I guess it's not new!

The church of Pergamos was one such church. Built high on a hill, 1,000 feet above the surrounding countryside and right in the center of Greek culture and education. A very sophisticated city, but with it a very worldly and wiceked culture. It was the center of four cults and highly influenced with people traveling from all over the world to experience the god of healing. It sounds so familiar to those of today selling everything imaginable and knowing that none of it will heal. The world continues to buy the lie to the tune of a billion dollar industry,
The church of Pergamos wasn't entirely bad; John had some great things to say about them. Including the fact that one of their members, Antipas, was killed for his faith. Obviously some of them were living right. But the trouble was, in their midst was this group of heathens that they simply ignored. Nobody calling them to task for leading people into idol worship or living in sexual immorality. And so, I would imagine that the churches name as a whole, in the surrounding areas, wasn't of the standard God, or anywhere close.
We are running that risk today when we allow the worlds ways to go unmentioned for fear of hurting the feelings of a world going to Hell in a hand basket. A world who could care less that they not only offend us, but they tear at the very fabric of our being. That's not being dramatic that's being honest. Every time we compromise our faith it becomes less and less believable in the eyes of the unsaved.

Try convincing the unsaved that you have anything different when a church member that they know is living like the Devil. You'll be hard pressed to make any headway,
But at the end of the letter to this church is that wonderful news, that even though there are those that fail around us, if we stay faithful we have so much to gain! The hidden mana that God provides His children in the form of spiritual food that fills the body with contentment and great peace, and a new name written on a white stone in Glory that will be known only to us and God.

I've always liked my name because it was a little weird in the way it was spelled, but imagine receiving a name from God. How unique and wonderful will that be!
I'm starting my day with the song in my head, "A New Name Written Down In Glory." That'll put a shout in your soul! Stick to the old ways, it will lead to a new day.